i love how the japanese and korean pronounce english
rakki... whats the real word?.. lucky
riidaa..... they're trying to say leader
which eventually leads to arashi's leader
ohno satoshi...
(watched arashi talk show today... thats something fun to do when you're bored)
come to think of it.. their name is really weird... Oh No!!
and there's You-know...yunho from dbsk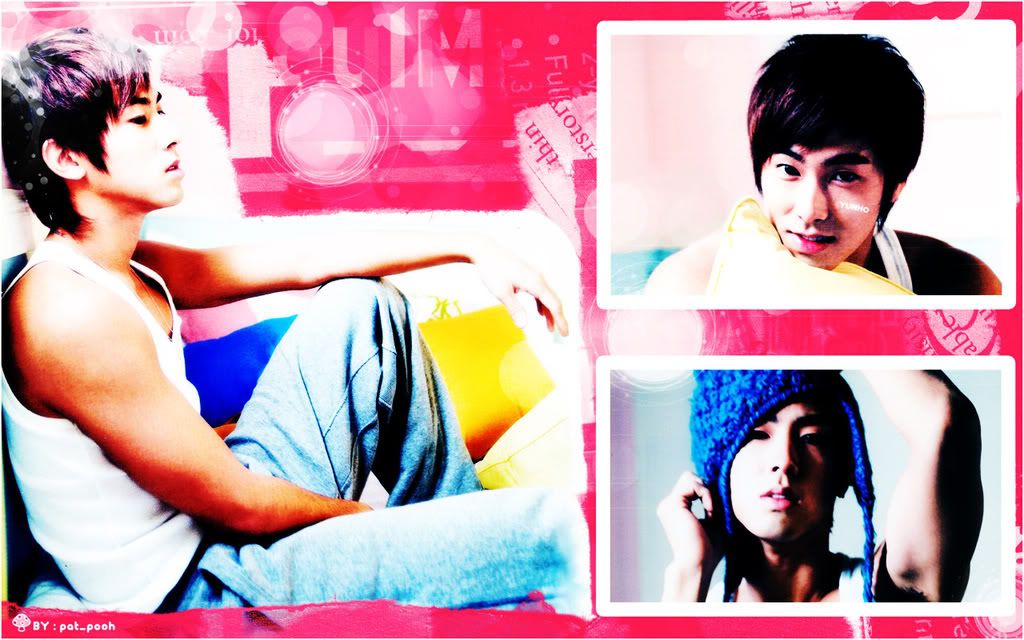 okay let continue with weird names
how do you pronounce UEE ?
i thought it was like U-ey
but it turns out.. her name is pronounced yui..
she's cute you know...
Uee from kpop group after school
(irrop-key turip.. hahaha)
but then if you say yui.. its another person
japanese singer yui..
she has a great voice... well her voice is cute
lets end the "weird name" section here.. i cant think of any ..
there are more like gdragon, top, se7en, eight, nine, ten...but then all of them are just stage names
not so fun to talk about..
the real reason i log in today is to post about inoo kei!!
i think already write 2 post about him but who cares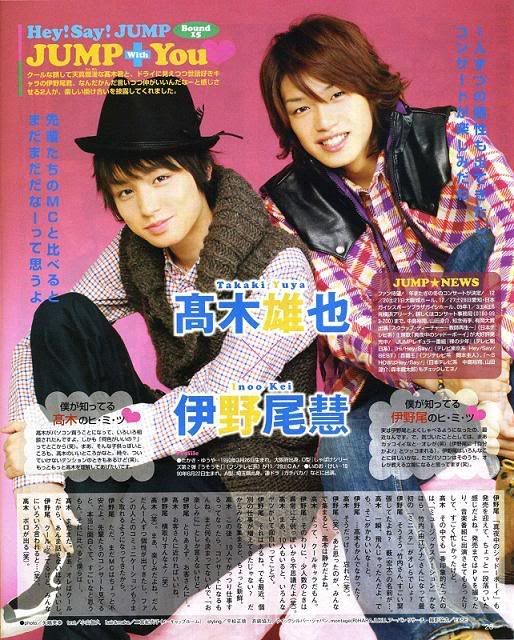 (inoo kei i the one with the hat.. the other one is takaki yuya..)
the 1st one is yabu.. the middle is yamada.. and last but not least
inoo desu~! kakoii jann!!
did i mention? he's 170cm tall
and only weights 48kg..
his bmi is only 16.6
which means he's underweight
but then he looks just normal
want to count your bmi??
(mcm iklan la pulak)
| | | |
| --- | --- | --- |
| | BMI male | BMI female |
| underweight | under 20 | under 19 |
| normal weight | 20-25 | 19-24 |
| overweight | 26-30 | 25-30 |
| obesity | 31-40 | 31-40 |
| extreme obesity | > 40 | > 40 |

The Optimal Body Mass Index by Age:
| | |
| --- | --- |
| Age | optimum BMI |
| 19-24 | 19-24 |
| 25-34 | 20-25 |
| 35-44 | 21-26 |
| 45-54 | 22-27 |
| 55-64 | 23-28 |
| > 65 | 24-29 |

lets work hard to loose weight!!!!!
i wont tell my weight.. no way!!
no until i'm underweight.. huahaha

btw did you kow youtube has a new pause function
when you click on the video it automatically pause..
when you click the 2nd time it resumes.. hahaha
i'm such a freak to write something random like that..

hmm okay my to do list
eat less.. even though its fasting month, i eat non stop after dawn.. i have to stop that..
i also have to start studying.. when school reopens, it will be only 3 days of school
then a full week.. it doesnt bother me that much..
but then the next week is exam..selaras 4 .. which is the last exam before the final exam
i have to start studying
but it will be worth it because after that is hari raya!!!
i'm going back to kelantan.. woo hoo!!

other than that lets talk about what i've done..
i'e completed my chemistry task!
chapter 9 .. all i have to do now is print

its time for sahur now.. bye bye..